Please enter a valid UK Address:
Chapter: 2 Sura: 191 Verse: And slay them (the aggressors against whom fighting is made incumbent) when and where you get the better of them, in disciplinary way, and turn them out whence they have turned you...- Read the Verse/ The Holy Quran

Help Palastine! It takes 5 minutes to contact your MP please CLICK HERE TO CONTACT YOUR MP Now!
Masjids/Mosques in Wanstead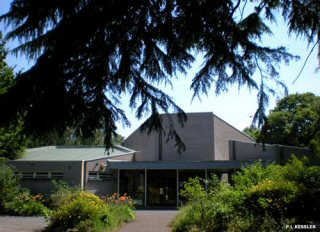 The Dropped Pin Quaker Centre
ADDRESS: The Dropped Pin Quaker Centre aka Wanstead Quaker Meeting House, Bush Road, London, Wanstead, London, Greater London, E11 3AU
TEL: 020 8989 4511 (Centre, not jumuah organisers) TYPE: Multi Faith/Prayer Room/Hired Hall
Data Accuracy: C- Masjid with a single reliable source of information.
---