Please enter a valid UK Address:
Chapter: 2 Sura: 125 Verse: And when We made the House (- the Ka`bah at Makkah) a frequent resort for mankind and (a place of) peace and security, and (We commanded), `Take to yourselves the place of Abraham ...- Read the Verse/ The Holy Quran
Ramadan Kareem! Salaam Brothers and Sisters this year Ramadan will start Tuesday, 13 April 2021
---
Lichfield Masjid and Islamic Centre
Lichfield Masjid and Islamic Centre (Lichfield, Staffordshire)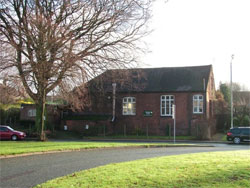 Lichfield Masjid and Islamic Centre
ADDRESS: 9 Stowe Street, Lichfield, Staffordshire, WS13 6AF
TEL: 077 2565 1820 / 01543 418587 FAX: none GENDER: Unknown TYPE: Masjid/Mosque
Data Accuracy: B- Well known masjid with plenty of corroborating data
Information
FOLLOWING : Sunni Muslims( Fiqh - Hanafi). we welcome brothers/sisters & children of the Ummah from all Fiqhs & Sects. MASJID CAPACITY : 500
Other Masjid Names: Lichfield Islamic Cultural Society, Lichfield Mosque and Islamic Centre, Bruntwood Mosque, LICS, Lichfield Mosque
Photo Gallery
Travel Information
Here you will find the local travel information on how to get to the Masjid/Mosque
List of Railway Stations close to the Masjid/Mosque, within 5 miles radius
| | | |
| --- | --- | --- |
| | Lichfield City Railway Station | Distance: 0.593 |
| | Lichfield Trent Valley Railway Station | Distance: 0.93 |
Masjid/Mosque Weather Report
Lichfield Staffordshire UK
2021-05-13 7:33

Temperature
10 ℃ (50 ℉)
Wind
5.6mph (9kpm) Miles Per Hour
10 Wind Degree
N Wind Direction
11.4mph (18.4kpm) Gust Miles Per Hour
Weather Report
Today on May 13, 2021 the tempreture will be 10℃ (50 ℉), when you go outside the weather will feel like 8.6 ℃ (47.4 ℉) the wind will be 5.6mph (9kpm) and humidity will be 82
Notes / Additional information
This is the first and only Masjid in Lichfield - one of the oldest and important Christian cities in England. There are about 500 Muslim families living in Lichfield and surrounding areas. 
The Muslim community are a very small and neglected minority which means that it is very difficult for us to access support for any Islamic causes. Until the 29th June 2012, we did not have a Masjid, community centre or any other facilities to cater for our religious needs. We rented a room from Lichfield Council for Juma'ah prayers and there were no other facilities to perform the 5 daily Fard (obligatory) prayers in Jama'at or to provide Islamic education for our children. 
Alhamdulillah, after years of patient struggle we purchased a suitable building with the appropriate planning permission in Lichfield on 21st November 2011. After necessary refurbishment  we started to utilise the building as a Masjid on 29th June 2012. We perform 5 times a day Fard Salah in Jama'at and do Salat'ul Juma'ah,Taraweeh, Eid al Fitr and Eid al Adha.
We also had brothers observe Ihtika'af recently during Ramadhan. In addition, we have also started to provide the following services in Lichfield: Children's Madrassa, Hifz Classes, Sisters Circles, Youth Forum, Adult Arabic & Islamic Education, Da'awah, Community Events and Funeral Services.
Former Stowe Teaching Unit.
Masjid Prayer Timetable
In Islam muslims are required to prayer five times a day, each prayer can be measured in units and every prayer comrpomised with different set of units depending on the time of prayer, click here to learn more about how we calculate the prayer times for the masjids
| Date | Hijri | Fajar | Sunrise | Dhuhr | Asr | Sunset | Maghrib | Isha |
| --- | --- | --- | --- | --- | --- | --- | --- | --- |
| 01 May 2021 | 19-09-1442 | 02:56 (BST) | 05:35 (BST) | 13:04 (BST) | 17:08 (BST) | 20:35 (BST) | 20:35 (BST) | 23:01 (BST) |
| 02 May 2021 | 20-09-1442 | 02:52 (BST) | 05:33 (BST) | 13:04 (BST) | 17:09 (BST) | 20:36 (BST) | 20:36 (BST) | 23:05 (BST) |
| 03 May 2021 | 21-09-1442 | 02:51 (BST) | 05:31 (BST) | 13:04 (BST) | 17:09 (BST) | 20:38 (BST) | 20:38 (BST) | 23:08 (BST) |
| 04 May 2021 | 22-09-1442 | 02:50 (BST) | 05:29 (BST) | 13:04 (BST) | 17:10 (BST) | 20:40 (BST) | 20:40 (BST) | 23:10 (BST) |
| 05 May 2021 | 23-09-1442 | 02:50 (BST) | 05:27 (BST) | 13:04 (BST) | 17:11 (BST) | 20:42 (BST) | 20:42 (BST) | 23:10 (BST) |
| 06 May 2021 | 24-09-1442 | 02:49 (BST) | 05:25 (BST) | 13:04 (BST) | 17:11 (BST) | 20:43 (BST) | 20:43 (BST) | 23:11 (BST) |
| 07 May 2021 | 25-09-1442 | 02:48 (BST) | 05:24 (BST) | 13:04 (BST) | 17:12 (BST) | 20:45 (BST) | 20:45 (BST) | 23:12 (BST) |
| 08 May 2021 | 26-09-1442 | 02:47 (BST) | 05:22 (BST) | 13:04 (BST) | 17:13 (BST) | 20:47 (BST) | 20:47 (BST) | 23:13 (BST) |
| 09 May 2021 | 27-09-1442 | 02:47 (BST) | 05:20 (BST) | 13:04 (BST) | 17:13 (BST) | 20:48 (BST) | 20:48 (BST) | 23:13 (BST) |
| 10 May 2021 | 28-09-1442 | 02:46 (BST) | 05:18 (BST) | 13:04 (BST) | 17:14 (BST) | 20:50 (BST) | 20:50 (BST) | 23:14 (BST) |
| 11 May 2021 | 29-09-1442 | 02:45 (BST) | 05:17 (BST) | 13:04 (BST) | 17:15 (BST) | 20:52 (BST) | 20:52 (BST) | 23:15 (BST) |
| 12 May 2021 | 30-09-1442 | 02:44 (BST) | 05:15 (BST) | 13:04 (BST) | 17:15 (BST) | 20:53 (BST) | 20:53 (BST) | 23:15 (BST) |
| 13 May 2021 | 01-10-1442 | 02:44 (BST) | 05:13 (BST) | 13:04 (BST) | 17:16 (BST) | 20:55 (BST) | 20:55 (BST) | 23:16 (BST) |
| 14 May 2021 | 02-10-1442 | 02:43 (BST) | 05:12 (BST) | 13:04 (BST) | 17:17 (BST) | 20:56 (BST) | 20:56 (BST) | 23:17 (BST) |
| 15 May 2021 | 03-10-1442 | 02:42 (BST) | 05:10 (BST) | 13:04 (BST) | 17:17 (BST) | 20:58 (BST) | 20:58 (BST) | 23:17 (BST) |
| 16 May 2021 | 04-10-1442 | 02:42 (BST) | 05:09 (BST) | 13:04 (BST) | 17:18 (BST) | 21:00 (BST) | 21:00 (BST) | 23:18 (BST) |
| 17 May 2021 | 05-10-1442 | 02:41 (BST) | 05:07 (BST) | 13:04 (BST) | 17:19 (BST) | 21:01 (BST) | 21:01 (BST) | 23:19 (BST) |
| 18 May 2021 | 06-10-1442 | 02:41 (BST) | 05:06 (BST) | 13:04 (BST) | 17:19 (BST) | 21:03 (BST) | 21:03 (BST) | 23:19 (BST) |
| 19 May 2021 | 07-10-1442 | 02:40 (BST) | 05:04 (BST) | 13:04 (BST) | 17:20 (BST) | 21:04 (BST) | 21:04 (BST) | 23:20 (BST) |
| 20 May 2021 | 08-10-1442 | 02:40 (BST) | 05:03 (BST) | 13:04 (BST) | 17:20 (BST) | 21:06 (BST) | 21:06 (BST) | 23:21 (BST) |
| 21 May 2021 | 09-10-1442 | 02:39 (BST) | 05:01 (BST) | 13:04 (BST) | 17:21 (BST) | 21:07 (BST) | 21:07 (BST) | 23:21 (BST) |
| 22 May 2021 | 10-10-1442 | 02:39 (BST) | 05:00 (BST) | 13:04 (BST) | 17:22 (BST) | 21:09 (BST) | 21:09 (BST) | 23:22 (BST) |
| 23 May 2021 | 11-10-1442 | 02:38 (BST) | 04:59 (BST) | 13:04 (BST) | 17:22 (BST) | 21:10 (BST) | 21:10 (BST) | 23:23 (BST) |
| 24 May 2021 | 12-10-1442 | 02:38 (BST) | 04:58 (BST) | 13:04 (BST) | 17:23 (BST) | 21:11 (BST) | 21:11 (BST) | 23:23 (BST) |
| 25 May 2021 | 13-10-1442 | 02:37 (BST) | 04:56 (BST) | 13:04 (BST) | 17:23 (BST) | 21:13 (BST) | 21:13 (BST) | 23:24 (BST) |
| 26 May 2021 | 14-10-1442 | 02:37 (BST) | 04:55 (BST) | 13:04 (BST) | 17:24 (BST) | 21:14 (BST) | 21:14 (BST) | 23:25 (BST) |
| 27 May 2021 | 15-10-1442 | 02:37 (BST) | 04:54 (BST) | 13:04 (BST) | 17:24 (BST) | 21:15 (BST) | 21:15 (BST) | 23:25 (BST) |
| 28 May 2021 | 16-10-1442 | 02:36 (BST) | 04:53 (BST) | 13:05 (BST) | 17:25 (BST) | 21:17 (BST) | 21:17 (BST) | 23:26 (BST) |
| 29 May 2021 | 17-10-1442 | 02:36 (BST) | 04:52 (BST) | 13:05 (BST) | 17:26 (BST) | 21:18 (BST) | 21:18 (BST) | 23:27 (BST) |
| 30 May 2021 | 18-10-1442 | 02:36 (BST) | 04:51 (BST) | 13:05 (BST) | 17:26 (BST) | 21:19 (BST) | 21:19 (BST) | 23:27 (BST) |
| 31 May 2021 | 19-10-1442 | 02:35 (BST) | 04:50 (BST) | 13:05 (BST) | 17:27 (BST) | 21:20 (BST) | 21:20 (BST) | 23:28 (BST) |
Local Parliamentary Information
The Local MP for this Masjid is Michael Fabricant MP for Lichfield

You Local MP is part of the Conservative Party
Your can contact your Local MP on: , or telephone them on: 020 7219 5022, 01543 419650