Please enter a valid UK Address:
Chapter: 2 Sura: 44 Verse: How is it that you enjoin others to do good and neglect your ownselves while you recite the Scripture? Do you not even (after reading the Scripture) abstain (from evils)?...- Read the Verse/ The Holy Quran
Ramadan Kareem! Salaam Brothers and Sisters this year Ramadan will start Tuesday, 13 April 2021
---
Thames Community Hall (Barking, Essex, London)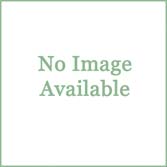 Thames Community Hall
ADDRESS: Thames Community Hall, Bastable Avenue, Barking and Dagenham, Essex, IG11 0LG
TEL: 020 8594 6521 (hall admin) GENDER: Male (Only) TYPE: Jumu'ah Salaah (Only)
Data Accuracy: C- Masjid with a single reliable source of information.
Information
FOLLOWING : Unknown MASJID CAPACITY : 500
Travel Information
Here you will find the local travel information on how to get to the Masjid/Mosque
All London Bus Stops 0.2 Miles Away From the Masjid/Mosque
| | | |
| --- | --- | --- |
| | EL1 | THAMES VIEW / CHRIST CHURCH Distance: 0.0414 |
| | EL2 | THAMES VIEW / CHRIST CHURCH Distance: 0.0414 |
| | EL1 | THAMES VIEW / CHRIST CHURCH Distance: 0.1114 |
| | EL2 | THAMES VIEW / CHRIST CHURCH Distance: 0.1114 |
| | EL1 | THAMES VIEW HEALTH CENTRE Distance: 0.1537 |
| | EL2 | THAMES VIEW HEALTH CENTRE Distance: 0.1537 |
| | EL1 | THAMES VIEW HEALTH CENTRE Distance: 0.1818 |
| | EL2 | THAMES VIEW HEALTH CENTRE Distance: 0.1818 |
List of London Underground Stations close to the Masjid/Mosque, within 3 miles radius
| | | |
| --- | --- | --- |
| | Upney Station | Distance: 0.6987 |
| | Barking Station | Distance: 1.199 |
| | Becontree Station | Distance: 1.3688 |
| | Gallions Reach Station | Distance: 1.8229 |
| | Beckton Station | Distance: 1.989 |
List of Railway Stations close to the Masjid/Mosque, within 5 miles radius
| | | |
| --- | --- | --- |
| | Barking Railway Station | Distance: 1.2008 |
Masjid/Mosque Weather Report
Barking Essex UK
2021-04-19 6:36

Temperature
4 ℃ (39.2 ℉)
Wind
0mph (0kpm) Miles Per Hour
97 Wind Degree
E Wind Direction
5.6mph (9kpm) Gust Miles Per Hour
Weather Report
Today on April 19, 2021 the tempreture will be 4℃ (39.2 ℉), when you go outside the weather will feel like 2.8 ℃ (37 ℉) the wind will be 0mph (0kpm) and humidity will be 87
Notes / Additional information
Masjid Prayer Timetable
In Islam muslims are required to prayer five times a day, each prayer can be measured in units and every prayer comrpomised with different set of units depending on the time of prayer, click here to learn more about how we calculate the prayer times for the masjids
| Date | Hijri | Fajar | Sunrise | Dhuhr | Asr | Sunset | Maghrib | Isha |
| --- | --- | --- | --- | --- | --- | --- | --- | --- |
| 01 Apr 2021 | 18-08-1442 | 04:36 (BST) | 06:35 (BST) | 13:03 (BST) | 16:36 (BST) | 19:33 (BST) | 19:33 (BST) | 21:25 (BST) |
| 02 Apr 2021 | 19-08-1442 | 04:33 (BST) | 06:32 (BST) | 13:03 (BST) | 16:37 (BST) | 19:35 (BST) | 19:35 (BST) | 21:27 (BST) |
| 03 Apr 2021 | 20-08-1442 | 04:30 (BST) | 06:30 (BST) | 13:03 (BST) | 16:38 (BST) | 19:37 (BST) | 19:37 (BST) | 21:29 (BST) |
| 04 Apr 2021 | 21-08-1442 | 04:27 (BST) | 06:28 (BST) | 13:03 (BST) | 16:38 (BST) | 19:38 (BST) | 19:38 (BST) | 21:31 (BST) |
| 05 Apr 2021 | 22-08-1442 | 04:25 (BST) | 06:26 (BST) | 13:02 (BST) | 16:39 (BST) | 19:40 (BST) | 19:40 (BST) | 21:33 (BST) |
| 06 Apr 2021 | 23-08-1442 | 04:22 (BST) | 06:23 (BST) | 13:02 (BST) | 16:40 (BST) | 19:42 (BST) | 19:42 (BST) | 21:36 (BST) |
| 07 Apr 2021 | 24-08-1442 | 04:19 (BST) | 06:21 (BST) | 13:02 (BST) | 16:41 (BST) | 19:43 (BST) | 19:43 (BST) | 21:38 (BST) |
| 08 Apr 2021 | 25-08-1442 | 04:16 (BST) | 06:19 (BST) | 13:01 (BST) | 16:42 (BST) | 19:45 (BST) | 19:45 (BST) | 21:40 (BST) |
| 09 Apr 2021 | 26-08-1442 | 04:13 (BST) | 06:17 (BST) | 13:01 (BST) | 16:43 (BST) | 19:47 (BST) | 19:47 (BST) | 21:43 (BST) |
| 10 Apr 2021 | 27-08-1442 | 04:10 (BST) | 06:14 (BST) | 13:01 (BST) | 16:43 (BST) | 19:48 (BST) | 19:48 (BST) | 21:45 (BST) |
| 11 Apr 2021 | 28-08-1442 | 04:07 (BST) | 06:12 (BST) | 13:01 (BST) | 16:44 (BST) | 19:50 (BST) | 19:50 (BST) | 21:47 (BST) |
| 12 Apr 2021 | 29-08-1442 | 04:04 (BST) | 06:10 (BST) | 13:00 (BST) | 16:45 (BST) | 19:52 (BST) | 19:52 (BST) | 21:50 (BST) |
| 13 Apr 2021 | 01-09-1442 | 04:01 (BST) | 06:08 (BST) | 13:00 (BST) | 16:46 (BST) | 19:53 (BST) | 19:53 (BST) | 21:52 (BST) |
| 14 Apr 2021 | 02-09-1442 | 03:58 (BST) | 06:06 (BST) | 13:00 (BST) | 16:47 (BST) | 19:55 (BST) | 19:55 (BST) | 21:55 (BST) |
| 15 Apr 2021 | 03-09-1442 | 03:55 (BST) | 06:04 (BST) | 13:00 (BST) | 16:47 (BST) | 19:57 (BST) | 19:57 (BST) | 21:57 (BST) |
| 16 Apr 2021 | 04-09-1442 | 03:52 (BST) | 06:01 (BST) | 12:59 (BST) | 16:48 (BST) | 19:58 (BST) | 19:58 (BST) | 22:00 (BST) |
| 17 Apr 2021 | 05-09-1442 | 03:48 (BST) | 05:59 (BST) | 12:59 (BST) | 16:49 (BST) | 20:00 (BST) | 20:00 (BST) | 22:02 (BST) |
| 18 Apr 2021 | 06-09-1442 | 03:45 (BST) | 05:57 (BST) | 12:59 (BST) | 16:50 (BST) | 20:02 (BST) | 20:02 (BST) | 22:05 (BST) |
| 19 Apr 2021 | 07-09-1442 | 03:42 (BST) | 05:55 (BST) | 12:59 (BST) | 16:51 (BST) | 20:03 (BST) | 20:03 (BST) | 22:08 (BST) |
| 20 Apr 2021 | 08-09-1442 | 03:39 (BST) | 05:53 (BST) | 12:58 (BST) | 16:51 (BST) | 20:05 (BST) | 20:05 (BST) | 22:10 (BST) |
| 21 Apr 2021 | 09-09-1442 | 03:36 (BST) | 05:51 (BST) | 12:58 (BST) | 16:52 (BST) | 20:07 (BST) | 20:07 (BST) | 22:13 (BST) |
| 22 Apr 2021 | 10-09-1442 | 03:32 (BST) | 05:49 (BST) | 12:58 (BST) | 16:53 (BST) | 20:08 (BST) | 20:08 (BST) | 22:16 (BST) |
| 23 Apr 2021 | 11-09-1442 | 03:29 (BST) | 05:47 (BST) | 12:58 (BST) | 16:54 (BST) | 20:10 (BST) | 20:10 (BST) | 22:18 (BST) |
| 24 Apr 2021 | 12-09-1442 | 03:26 (BST) | 05:45 (BST) | 12:58 (BST) | 16:54 (BST) | 20:12 (BST) | 20:12 (BST) | 22:21 (BST) |
| 25 Apr 2021 | 13-09-1442 | 03:22 (BST) | 05:43 (BST) | 12:58 (BST) | 16:55 (BST) | 20:13 (BST) | 20:13 (BST) | 22:24 (BST) |
| 26 Apr 2021 | 14-09-1442 | 03:19 (BST) | 05:41 (BST) | 12:57 (BST) | 16:56 (BST) | 20:15 (BST) | 20:15 (BST) | 22:27 (BST) |
| 27 Apr 2021 | 15-09-1442 | 03:16 (BST) | 05:39 (BST) | 12:57 (BST) | 16:56 (BST) | 20:17 (BST) | 20:17 (BST) | 22:30 (BST) |
| 28 Apr 2021 | 16-09-1442 | 03:12 (BST) | 05:37 (BST) | 12:57 (BST) | 16:57 (BST) | 20:18 (BST) | 20:18 (BST) | 22:33 (BST) |
| 29 Apr 2021 | 17-09-1442 | 03:09 (BST) | 05:35 (BST) | 12:57 (BST) | 16:58 (BST) | 20:20 (BST) | 20:20 (BST) | 22:36 (BST) |
| 30 Apr 2021 | 18-09-1442 | 03:05 (BST) | 05:33 (BST) | 12:57 (BST) | 16:58 (BST) | 20:22 (BST) | 20:22 (BST) | 22:39 (BST) |
Local Parliamentary Information
The Local MP for this Masjid is Rt Hon Dame Margaret Hodge MP for Barking

You Local MP is part of the Labour Party
Your can contact your Local MP on: hodgem@parliament.uk, margarethodge@hotmail.co.uk or telephone them on: 020 7219 6666, 07707 045 254 or 07595 970 515