Please enter a valid UK Address:
Chapter: 25 Sura: 45 Verse: Do you not see (the wonderful doing of) your Lord how He stretches the shadow? If He had pleased He could have made it still. Not only that (We stretch the shadow) We make (the pos...- Read the Verse/ The Holy Quran
Ramadan Kareem! Salaam Brothers and Sisters this year Ramadan will start Tuesday, 13 April 2021
Masjids/Mosques in Whalley Range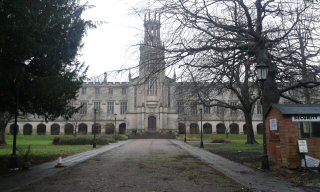 British Muslim Heritage Centre
ADDRESS: College Road, Whalley Range, Manchester, Greater Manchester, M16 8BP
TEL: 0161 881 8062
Data Accuracy: C- Masjid with a single reliable source of information.
---