Please enter a valid UK Address:
Chapter: 23 Sura: 69 Verse: Or do they deny their Messenger because they do not recognise him?...- Read the Verse/ The Holy Quran

Help Palastine! It takes 5 minutes to contact your MP please CLICK HERE TO CONTACT YOUR MP Now!
Masjids/Mosques in Thames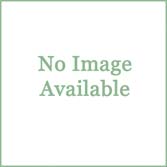 Thames Community Hall
ADDRESS: Thames Community Hall, Bastable Avenue, Barking and Dagenham, Essex, IG11 0LG
TEL: 020 8594 6521 (hall admin) TYPE: Jumu'ah Salaah (Only)
Data Accuracy: C- Masjid with a single reliable source of information.

Jumu'ah Salaah
ADDRESS: Thames View Community Hall, 3117 Bastable Avenue, Barking, Essex, IG11 0LG
TEL: 020 8594 6521 (hall management) TYPE: Jumu'ah Salaah (Only)
---