Please enter a valid UK Address:
Chapter: 2 Sura: 192 Verse: But if they desist (from aggression) then, behold, Allâh is indeed Great Protector, Ever Merciful....- Read the Verse/ The Holy Quran

Help Palastine! It takes 5 minutes to contact your MP please CLICK HERE TO CONTACT YOUR MP Now!
Masjids/Mosques in Whalley Range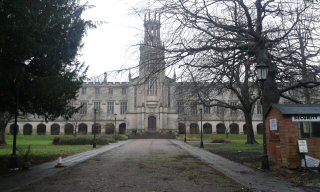 British Muslim Heritage Centre
ADDRESS: College Road, Whalley Range, Manchester, Greater Manchester, M16 8BP
TEL: 0161 881 8062
Data Accuracy: C- Masjid with a single reliable source of information.
---