Please enter a valid UK Address:
Chapter: 3 Sura: 47 Verse: She said, `My Lord! how can I and whence shall I have a child while no man has yet touched me (in conjugal relationship)?' (The Lord) said, `Such are the ways of Allâh, He cre...- Read the Verse/ The Holy Quran
Kashmir Petitions: Urge the UN to Send a Human Rights Envoy to Jammu Kashmir
(2168/10000) Sign petition
Masjids/Mosques in Whalley Range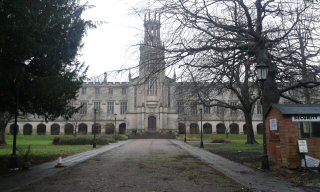 British Muslim Heritage Centre
ADDRESS: College Road, Whalley Range, Manchester, Greater Manchester, M16 8BP
TEL: 0161 881 8062
Data Accuracy: C- Masjid with a single reliable source of information.
---