Please enter a valid UK Address:
Chapter: 2 Sura: 271 Verse: If you give (your) alms openly it is well and good (in itself). But if you keep them secret and give them to the needy it is better for your ownselves and He will (thereby) acquit ...- Read the Verse/ The Holy Quran

Help Palastine! It takes 5 minutes to contact your MP please CLICK HERE TO CONTACT YOUR MP Now!
Masjids/Mosques in Walsall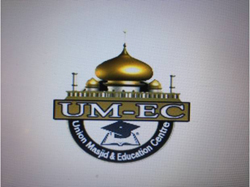 Union Masjid and Education Centre
ADDRESS: 183 Prince Street, Walsall, Birmingham, West Midlands, WS2 9JQ
TEL: 07800712775 TYPE: Masjid/Mosque
Data Accuracy: B- Well known masjid with plenty of corroborating data

Darus Sunnah Madani Trust
ADDRESS: First floor, 126 Caldmore Road, Walsall, West Midlands, WS1 3RF
TEL: 01922 621033, 07815 456380, 01922 625550 (bookshop) TYPE: Masjid/Mosque
Data Accuracy: C- Masjid with a single reliable source of information.
---