Please enter a valid UK Address:
Chapter: 2 Sura: 140 Verse: Do you (O Jews and the Christians!) say that Abraham, Ismail, Isaac, Jacob and his children were Jews or Christians? Say, `Have you then greater knowledge or (is it) Allâh (Wh...- Read the Verse/ The Holy Quran
---
We're raising £7,000 to build a Masjid for my late father Mohammed Faruq
Donate Now
Masjids/Mosques in Walsall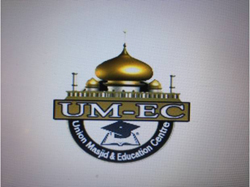 Union Masjid and Education Centre
ADDRESS: 183 Prince Street, Walsall, Birmingham, West Midlands, WS2 9JQ
TEL: 07800712775 TYPE: Masjid/Mosque
Data Accuracy: B- Well known masjid with plenty of corroborating data

Darus Sunnah Madani Trust
ADDRESS: First floor, 126 Caldmore Road, Walsall, West Midlands, WS1 3RF
TEL: 01922 621033, 07815 456380, 01922 625550 (bookshop) TYPE: Masjid/Mosque
Data Accuracy: C- Masjid with a single reliable source of information.
---