Please enter a valid UK Address:
Chapter: 2 Sura: 26 Verse: Indeed, Allâh does not disdain to cite a parable of (a thing) even (as small as) a gnat or (of something) smaller than that. (Be it as it may) those who have believed know tha...- Read the Verse/ The Holy Quran

Help Palastine! It takes 5 minutes to contact your MP please CLICK HERE TO CONTACT YOUR MP Now!
Masjids/Mosques in Walsall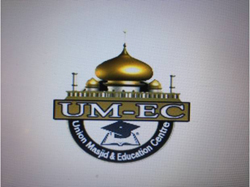 Union Masjid and Education Centre
ADDRESS: 183 Prince Street, Walsall, Birmingham, West Midlands, WS2 9JQ
TEL: 07800712775 TYPE: Masjid/Mosque
Data Accuracy: B- Well known masjid with plenty of corroborating data

Darus Sunnah Madani Trust
ADDRESS: First floor, 126 Caldmore Road, Walsall, West Midlands, WS1 3RF
TEL: 01922 621033, 07815 456380, 01922 625550 (bookshop) TYPE: Masjid/Mosque
Data Accuracy: C- Masjid with a single reliable source of information.
---