Please enter a valid UK Address:
Chapter: 2 Sura: 246 Verse: Have you not considered (the case of) the Chiefs of the Children of Israel (who lived) after (the time of) Moses? When they said to a Prophet of theirs, (- Samuel), `Appoint for us...- Read the Verse/ The Holy Quran

Help Palastine! It takes 5 minutes to contact your MP please CLICK HERE TO CONTACT YOUR MP Now!
Masjids/Mosques in Stamford Street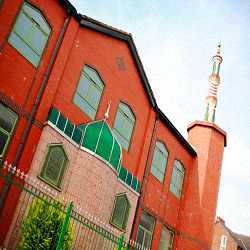 Jame Masjid-e-Noor
ADDRESS: 87 Stamford Street, Old Trafford, Manchester, Greater Manchester, M16 9JE
TEL: 0161 227 8687 TYPE: Masjid/Mosque
Data Accuracy: A- Reasonably recent first hand knowledge of the masjid
---