Please enter a valid UK Address:
Chapter: 24 Sura: 16 Verse: And why did you not say as soon as you heard of it, `It does not behove us to talk like this. Holy are You (O Gracious God). This is a monstrous calumny,'...- Read the Verse/ The Holy Quran

Help Palastine! It takes 5 minutes to contact your MP please CLICK HERE TO CONTACT YOUR MP Now!
Masjids/Mosques in St James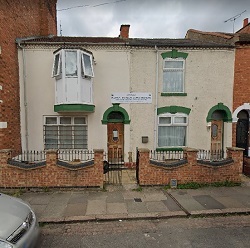 Baitul Ma'mur Jamia Masjid
ADDRESS: 41-43 Argyle Street, St. James, Northampton, Northamptonshire, NN5 5JG
TEL: 01604 754085 TYPE: Masjid/Mosque
Data Accuracy: B- Well known masjid with plenty of corroborating data
---