Please enter a valid UK Address:
Chapter: 25 Sura: 9 Verse: Look, what fantastic stories they concoct with regard to you! It is therefore that they have gone astray and are unable to find a way....- Read the Verse/ The Holy Quran

Help Palastine! It takes 5 minutes to contact your MP please CLICK HERE TO CONTACT YOUR MP Now!
Masjids/Mosques in Sharrow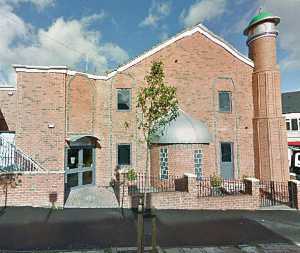 Bait-ul-Mukarram Jamia Mosque
ADDRESS: 358-362 London Road, Sharrow, Sheffield, South Yorkshire, S2 4NB
TEL: 0114 258 2280, 07810 444686, 07877 378269, 07915 174934 TYPE: Masjid/Mosque
Data Accuracy: B- Well known masjid with plenty of corroborating data
---