Please enter a valid UK Address:
Chapter: 3 Sura: 2 Verse: Allâh is He. There is no other, cannot be and will never be One worthy of worship but He. He is the Living, the Self- Subsisting and All- Sustaining....- Read the Verse/ The Holy Quran

Help Palastine! It takes 5 minutes to contact your MP please CLICK HERE TO CONTACT YOUR MP Now!
Masjids/Mosques in Hyde Park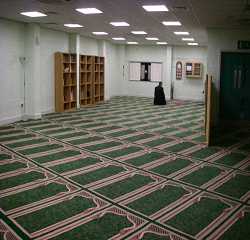 Leeds University Union Islamic Society
ADDRESS: University of Leeds, Clarendon Way, Woodhouse Lane, Leeds, West Yorkshire, LS2 9JT
TEL: none TYPE: Student Islamic Society
Data Accuracy: A- Reasonably recent first hand knowledge of the masjid
---