Please enter a valid UK Address:
Chapter: 2 Sura: 36 Verse: After sometime the satan caused them both to slip from this (order of not going near evil) and thus brought them out of (the happy state) which they were in. And We said (to them),...- Read the Verse/ The Holy Quran

Help Palastine! It takes 5 minutes to contact your MP please CLICK HERE TO CONTACT YOUR MP Now!
Masjids/Mosques in Eccles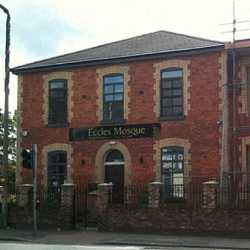 Eccles & Salford Islamic Mosque
ADDRESS: 5 Liverpool Road, Eccles, Manchester, Greater Manchester, M30 0WB
TEL: 0161 789 2609 TYPE: Masjid/Mosque
Data Accuracy: A- Reasonably recent first hand knowledge of the masjid
---