Please enter a valid UK Address:
Chapter: 2 Sura: 106 Verse: Whatever Message We abrogate or abandon it, We bring a better (Message) than that or (at least) the like of it. Do you not know that Allâh is indeed Possessor of power to do a...- Read the Verse/ The Holy Quran

Help Palastine! It takes 5 minutes to contact your MP please CLICK HERE TO CONTACT YOUR MP Now!
Masjids/Mosques in Corporation Park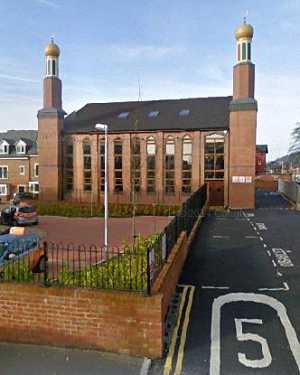 Islamic Religious Centre
ADDRESS: Leamington Road, Corporation Park, Blackburn, Lancashire, BB2 6ER
TEL: 01254 698384 TYPE: Masjid/Mosque
Data Accuracy: B- Well known masjid with plenty of corroborating data
---