Please enter a valid UK Address:
Chapter: 24 Sura: 29 Verse: It is no sin on your part to enter (freely) non-residential houses wherein your goods are lying. And Allâh knows all that you profess and all that you conceal....- Read the Verse/ The Holy Quran

Help Palastine! It takes 5 minutes to contact your MP please CLICK HERE TO CONTACT YOUR MP Now!
Masjids/Mosques in Caddington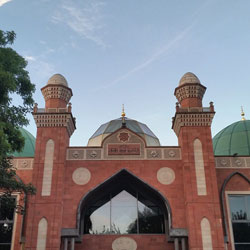 Suffatul Islam Masjid
ADDRESS: 129 Bradley Road, Caddington, Luton, Bedfordshire, LU4 8SW
TEL: 01582 563663, 07961 746072 TYPE: Masjid/Mosque
Data Accuracy: B- Well known masjid with plenty of corroborating data
---