Please enter a valid UK Address:
Chapter: 25 Sura: 17 Verse: Beware of the day when He will gather them together, and the things they worship, apart from Allâh. He will ask, `Was it you who led these servants of mine astray or did they ...- Read the Verse/ The Holy Quran

Help Palastine! It takes 5 minutes to contact your MP please CLICK HERE TO CONTACT YOUR MP Now!
Masjids/Mosques in Bathwick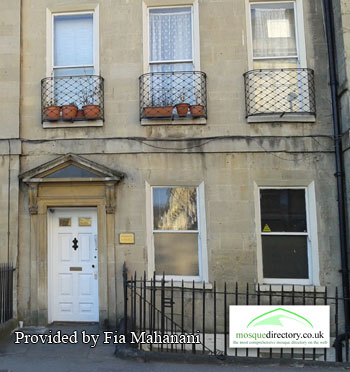 Bath Islamic Society
ADDRESS: 8 Pierrepont Street, Bath, Avon and Somerset, BA1 1LA
TEL: 01225 460922 TYPE: Masjid/Mosque
Data Accuracy: B- Well known masjid with plenty of corroborating data

University of Bath Islamic Society
ADDRESS: Norwood House, Convocation Avenue, Bath, Avon and Somerset, BA2 7AY
TEL: none TYPE: Multi Faith/Prayer Room/Hired Hall
Data Accuracy: B- Well known masjid with plenty of corroborating data
---